"Literally THE BEST fitness facility I have ever belonged to. Princeton Club has truly changed my life for the better, and it will do the same for you."
Paul H. | Princeton Club Member

START YOUR JOURNEY HERE!

Please fill out the form below and a team member will contact you shortly to arrange your visit.
*Must be 21 years of age or older.
*Guests are allowed one complimentary trial within a 12 month period.
Thank you for your interest in Princeton Club. We can't wait to meet you!
"This place is a dream! The Princeton Club really has done everything I can think of to solve all barriers to getting in shape and living a healthy lifestyle."
Ashley R. | Princeton Club Member

"Absolutely Amazing! Very clean and smells good, friendly staff, variety of different free weights and machines for every body part. The daycare is very nice as well! Overall, one of the best workout facility clubs around!"
Steven P. | Princeton Club Member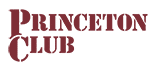 "Amazing gym! They have everything you would ever need in one building. Very clean, something I always look for."
Valerie K. | Princeton Club Member

"Clean. Huge. They have it all!"
Lee | Princeton Club Member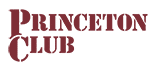 "Love this place. Have been a member for going on 5 years and have been satisfied with their excellent facilities and service. My kids love the teachers at the kids club – they actually engage in activities with them.
Dynae | Princeton Club Member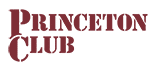 "It's my therapy place!"
Elena | Princeton Club Member

"Very clean and maintained!"
Andrew T. | Princeton Club Member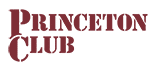 "The children's center is so much fun for my 2 and 6 year old. I don't have to beg my children to go to the gym, they cannot wait to go back."
Erin G. | Princeton Club Member