REFER YOUR FRIEND AND RECEIVE UP TO A $50 GIFT CARD WHEN THEY JOIN!
Voted Wisconsin's #1 Health Club
Refer a friend and get rewarded!
"This place is a dream- for anyone, but especially for parents with young children. Really, we all have a handful of reasons/excuses not to get healthy and in shape…
But the Princeton Club really has done everything I can think of to answer/solve all barriers to getting in shape and living a healthy lifestyle."
Ashley R. | Princeton Club Member

"Beautiful Club. Excellent facility and wonderful, friendly staff."
Carrie | Princeton Club Member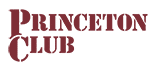 "It's my therapy place. It takes lots of motivation to get there, but once I'm there, it's so worth it!"
Elena | Princeton Club Member

"Fantastic facility – running, cardio, weightlifting, swimming, basketball, tennis (outdoor), and free classes like Zumba and water aerobics. Saturdays and Sundays have a family swim time in the pool, and there's free childcare, Overall a great place to get back in shape and keep you in shape!"
Hans H. | Princeton Club Member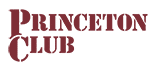 "Great place to workout and has an area for just women. Has a great pool and staff are always friendly."
Mallory W. | Princeton Club Member

"Love this place. Have been a member for going on 5 years and have been satisfied with their excellent facilities and service. My kids love the teachers at the kids club – they actually engage in activities with them.
Dynae | Princeton Club Member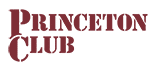 "There are many gyms, but this gym is MINE! With the help of amazing trainers, classes and friends, I lost almost 100lbs, however I did gain some of that back… but it was in MUSCLE. I can't say enough good things about the staff and members. My 2 young kids have been doing tennis lessons since they were 4, and were able to beat me by age 5! My husband power lifts here, and my kids also have their own personal trainer to help with balance and core and strength! Come get a day pass, I promise it will turn into a membership, and not just a membership card to store in your wallet… one you will actually USE!"
Alana S. | Princeton Club Member