Join Now for the Best Rates of 2023!
Get the lowest rates of 2023 now through January 31st.
Complete this form to lock in the Lowest Rates of 2023 PLUS receive a free day pass!
*Must be 21 years of age or older.
*Guests are allowed one complimentary trial within a 12 month period.
"This place is a dream! The Princeton Club really has done everything I can think of to solve all barriers to getting in shape and living a healthy lifestyle."
Ashley R. | Princeton Club Member

"Very clean and maintained!"
Andrew T. | Princeton Club Member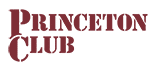 "It's my therapy place!"
Elena | Princeton Club Member

"Clean. Huge. They have it all. One of the best gyms I've been to."
Lee | Princeton Club Member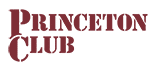 "Literally THE BEST fitness facility I have ever belonged to. The Princeton Club has truly changed my life for the better, and it will do the same for you."
Paul H. | Princeton Club Member

"Beautiful Club. Excellent facility and wonderful, friendly staff."
Carrie | Princeton Club Member